Perfect 3D hygiene for indoor spaces of 6 – 100 m³
The Air Mentor compresses the disinfectant and presses it through a fine nozzle. The Air Mentor peroxide is sprayed so finely into the air that a very fine mist is created. This mist covers all surfaces completely and even reaches corners that are difficult to access, thus guaranteeing perfect 3D hygiene.
Air Mentor is the most compact device from Bader GmbH and is perfect for disinfecting smaller rooms, vehicles or walk-in containers of 6-100m³.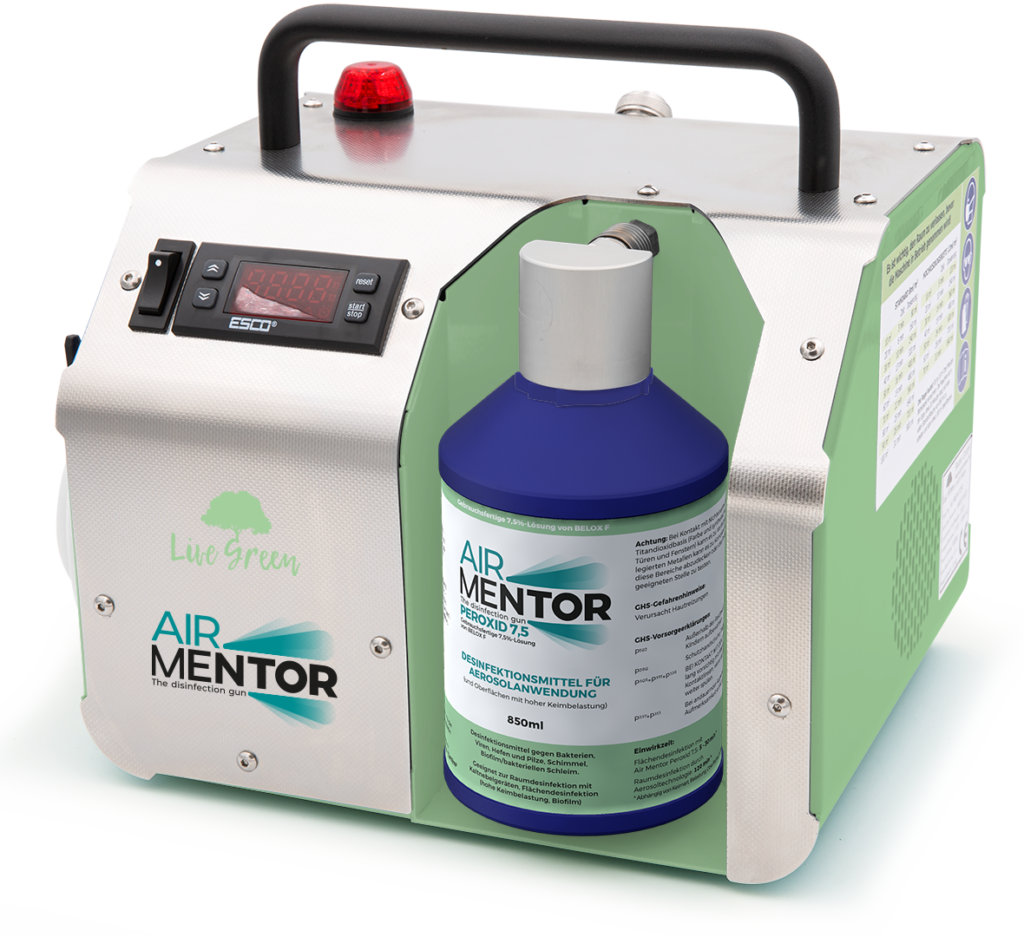 Low noise
The compressor technology that is used instead of the common loud vortex turbines reaches a maximum of 46dB during operation. This is roughly 16 times quieter than comparable turbine devices and prevents problems with residents or other disruptions.
Perfectly coordinated
fog cone
Because the visible cone of fog already dissolves at 2m after leaving the nozzle, it can also be used in cramped surroundings and small rooms without the risk of condensation. The frequently used turbine devices require a minimum distance of 4 to 6 meters from walls or ceilings for optimal operation and are therefore only suitable to a limited extent in sales areas, vehicles or waiting rooms and practices.
Compact design
The compact dimensions of the device of only 22 x 17 x 22 cm allow for easy transport or even a fixed stationary placement at critical points.
Application:
Proper application is possible without extensive training.
See the operating instructions or our informative product video under Downloads: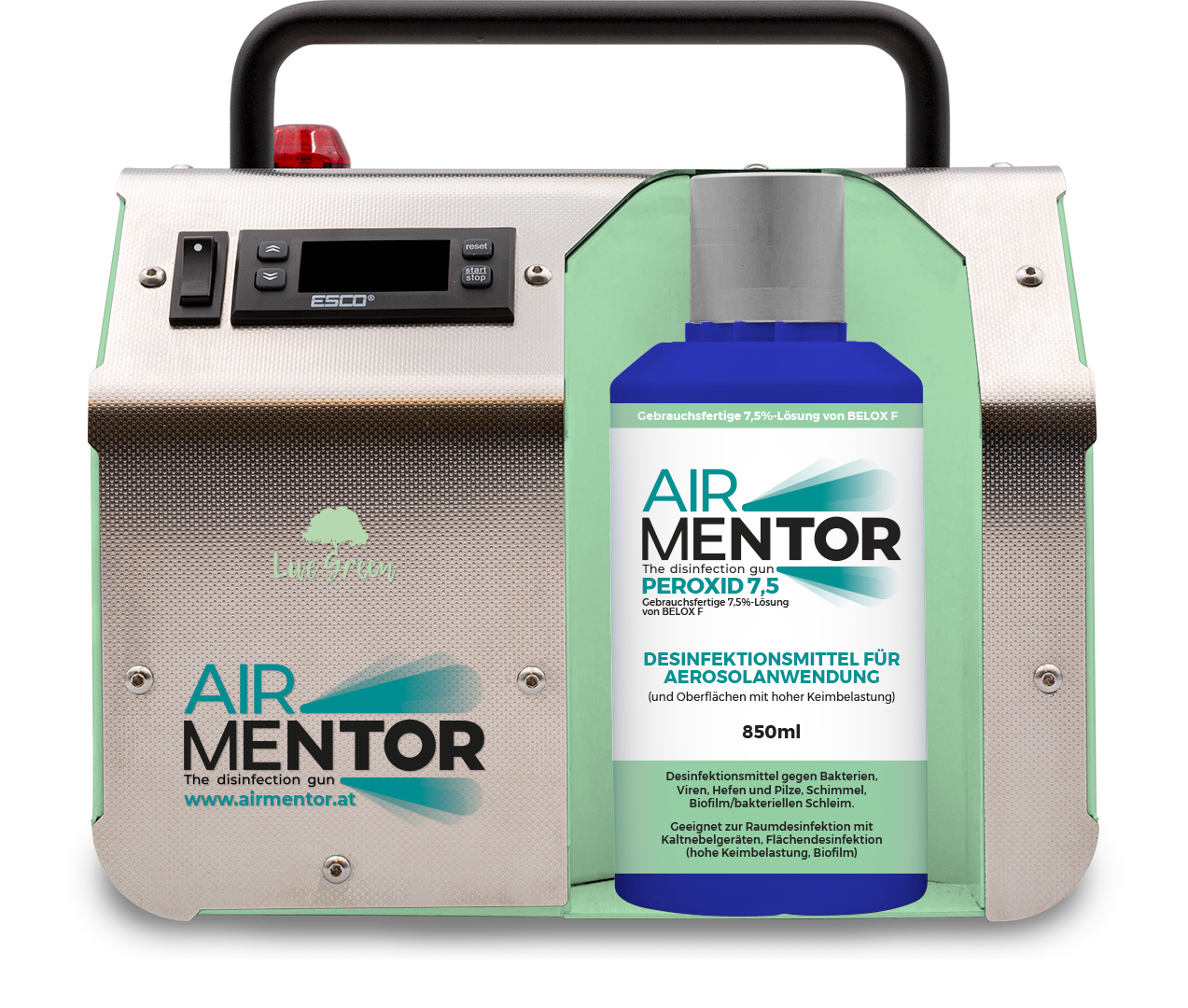 Simple, economical, variable and solid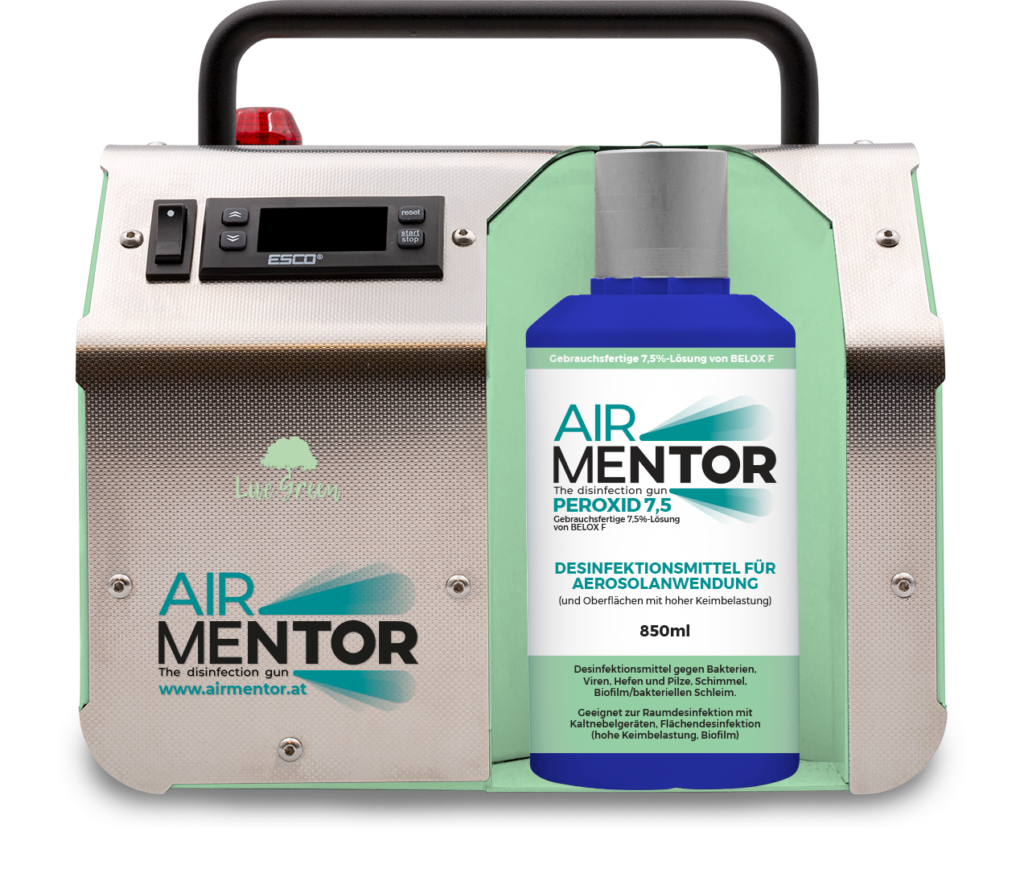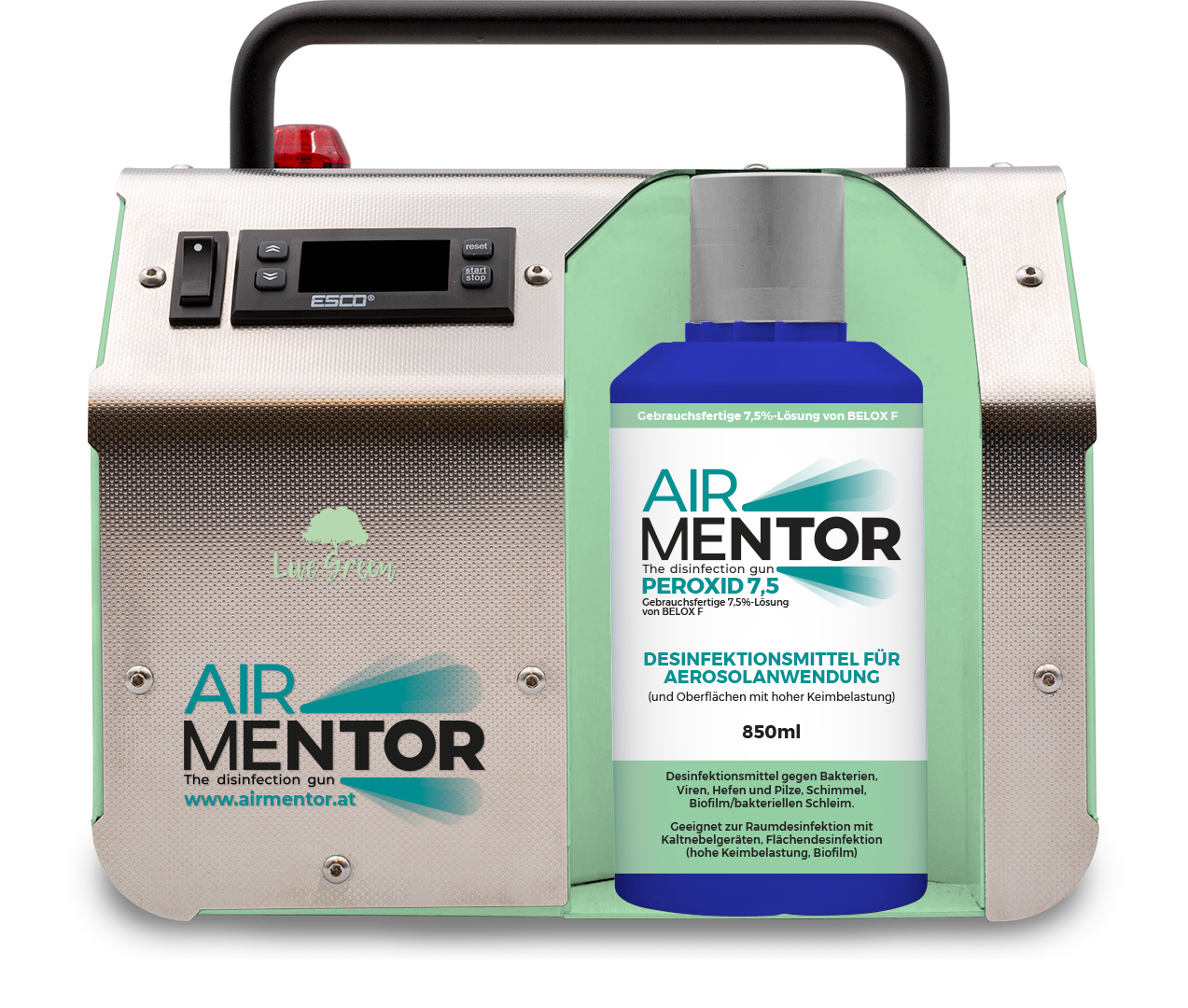 Simple operation, rapid availability
Inexpensive operation with self-refillable 0.85 litre active ingredient bottles
Fog output, from 10ml/min. to 26 ml per minute.
Solidly built full metal housing and user-friendly device design
Developed for use with Air Mentor disinfectants
Perfectly prepared for you with the expertise of more than 20 years of experience at Bader GmbH with aerosol disinfection technology.
A quality product from the EU.